Configuring the Member Count​
By default, the Member Count Feature is toggled off. You can use the "/toggle voicecount" command within your guild returning true to enable (or false to disable).
An Example of toggling the Member Count feature:

An Example of the Member Count VC: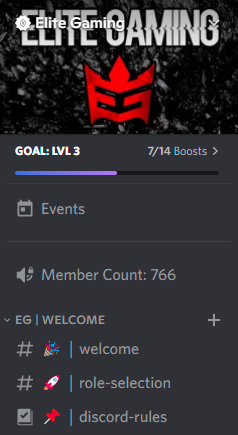 note
The channel will be automatically created with no connect permission, ensuring that it's locked and will appear at the top within max 30 seconds of toggling.
And... it's as simple as that, everything else is automatic! The Member Count Feature is now fully configured and requires no other configuration.